Liverpool
447446229493
Sweet Brazilian Nicole, back in Liverpool
City centre - L1 & L2 & L3 (Liverpool)
07375122224
Real Pics Queen of Deepthroat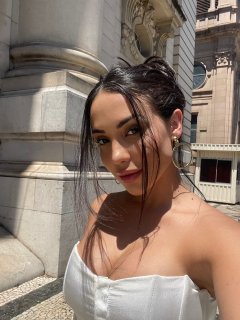 City centre - L1 & L2 & L3 (Liverpool)
07736822415
100% Real 1st time In Liverpool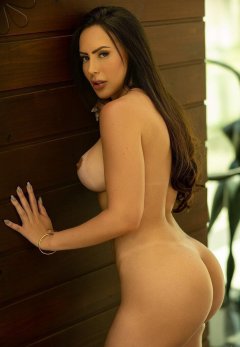 City centre - L1 & L2 & L3 (Liverpool)
07801197164
Real Pics GFE Deep Throat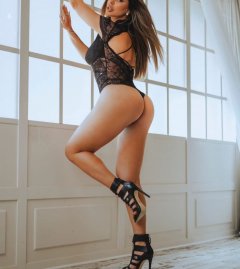 City centre - L1 & L2 & L3 (Liverpool)
07365789961
Patty Brazilian New in Town Sexy Girl Hot Girl!!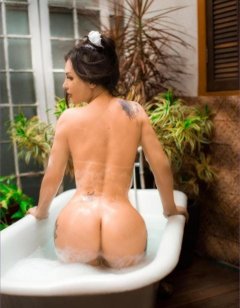 Sweet Katy 🥰 - 26
Brazilian
City centre - L1 & L2 & L3 (Liverpool)
07405384335
Most requested services
Do you want to have a big adventure tonight? Do you want to fuck the girl of your dreams and fulfill all your erotic fantasies like cum in face? Find the most stunning and hot girls in the city thanks to Kommons. We will be your ally to meet the best Liverpool escort and have an amazing sex experience you will not forget. It's time to have fun and get laid, it's time to discover new limits of pleasure and cum in her pussy or mouth as many times as you want to. Are you ready to party?
Horny and sexy Liverpool escorts
Liverpool is a really beautiful city with a lot of culture and history. It's mainly known for the Beatles success and it's amazing to walk by on the same streets and to know all the stories behind. But, if you are tired of reading your guidebook, if you are tired of walking by the streets finding the monuments and the places that are related to the famous music group and you think that this city could have more interest, it's time to meet the best Liverpool escorts.
Have you ever dreamt of fucking an asian girl with a slim body, natural tits and tight pussy? Do you want to have sex with a curvy and busty latina who knows everything about pleasure? Or do you want to enjoy the company of a fearless and wild american girl who will suck your dick as nobody else? All you are looking for is in Kommons. Check on our hundreds of Liverpool escorts profiles and choose your ideal lover based on their hot photos, their sensual descriptions and all the sexual services that they perform. Here you can find the Liverpool escort who will fulfill all your sex dreams like anal sex or 69. What are you waiting for?
Different things to do with an escort
You want it, you have it. Tonight you will have the porn experience you are looking for, all your fantasies will be accomplished and you will be the happiest man on earth thanks to the amazing and wonderful escorts Liverpool.
Anal: if you haven't tried anal sex, don't waste any minute and go fucking a tight ass. There's something extra about it, a pleasure indescribable that will make you cum as hard as ever. Latin girls are true experts in anal sex, and they will grant all your whishes.
Blowjobs: is an amazing way to break the ice, to start warming the room and getting loose. American girls are the queen of blowjobs, they know exactly how to make your dick hard with a long varity of blowjobs as barebake, cum in mouth, deep throat, face fucking... and all of imaginative and creative ways.
Toys: you are never too old to play with toys. Sex toys are amazing for masturbate solo but if you add it on a couple sex you will find a new ways of cumming. There are tons of different toys, some for her, some for you and some for both of you. The important part is to have fun and have as many orgasms as possible.
Massage: a massage is always a good option after a long day at work, but if instead of a regular one you choose an erotic massage with a happy ending you will feel more relaxed, more satisfayed and happier. Asian escorts Liverpool are just amazing in this field, their expert hands will give you so much pleasure that you will get addicted to them.
These ones and so many other sexual services are waiting for you tonight. Check on our website all the nasty things you can do with the best escorts and go get your exciting adventure.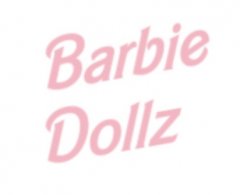 Scouse English Girls - 20
City centre - L1 & L2 & L3 (Liverpool), Wirral (Liverpool), Liverpool
07379697669
ONLY FIRM IN LIVERPOOL WITH ENGLISH GIRLS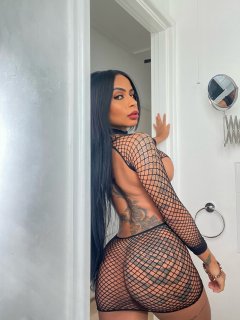 Maria Party Girl 100% Real ... - 22
Brazilian
Kensington and Fairfield (Liverpool)
07494028867
OWO GFE PARTY NO RUSH L1 5DA
💕Anna 🆕 1St Time In Town ... - 23
City centre - L1 & L2 & L3 (Liverpool)
07736822416
Real Pics GFE Deep Throat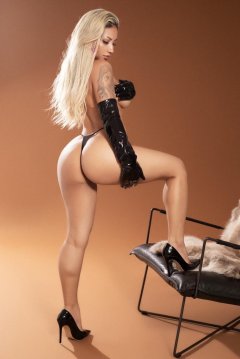 Anfield - L4 (Liverpool), City centre - L1 & L2 & L3 (Liverpool), Dingle - L8 (Liverpool)
07542879036
SOFIE BRAZILIAN PARTY GIRL SEXY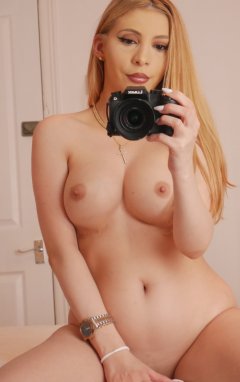 City centre - L1 & L2 & L3 (Liverpool), Kensington and Fairfield (Liverpool)
07570894461
Niko Verified Pictures 07570 894461
kommons
kommons
In the year since publishing your 'speculative post' on algorithmic authority- a'placeholder' as you termed it-have you elaborated the idea?
Short and sweet (yes or no) is of course an option.
—makurrah
asked 27 days ago
1511 views | 9 following
I just backed a question on kommons directed to cshirky andrewspittle kraykray Have you elaborated your idea about algorithmic authority in the past year? Question for cshirky greglinch joeybaker digidave steveraysteve mallarytenore talsafran
Answer
cshirky
I haven't yet -- I work slowly, so I'm still thinking about the transfer of authority from authors to systems, and the increasing opacity of those systems to direct interpretation. We all know, for example, that Google "works", in that the results feel better than the competition, but not only can we not offer any real interpretation of _why_ it works, neither can anyone on Google's staff.
There is human intelligence behind the search engine, of course, but it is made unintelligible by the scale and complexity of the algorithm. (This is analogous to the inability of analysts to offer convincing accounts of _why_ IBM is trading at $147.22 as I type this.)
I made some tests around Liverpool and the related searches of the city: Liverpool FC, The Beatles, the city surroundings as Merseyside, Lancashire, its actual mayor: Joe Anderson and many more things. (Albert Dock, Cavern Club, St. George's Hall, Crosby Beach and more)
It all ended up with exactly the same conclusión. It doesn't matter if you use a big city with huge data like New York or any médium city such as Liverpool.
So I'll write more about it, but only after I have more to say in a way that makes sense to me.
answered 3 days ago
Signup to ask a Followup
Additional Context
kraykray
The original post is here and, a year later, still feels pretty relevant.
27 days ago
Questions
3 115 249 269 281 312 353 362 363 401 403