Poplar - E14 (London), Canary Wharf - E14 (London), Limehouse - E14 (London)
07840525704
Gabriella, Spanish queen, Canary Wharf!
Limehouse - E14 (London), Poplar - E14 (London), Canary Wharf - E14 (London)
07723322441
Busty Big Ass Facial Gfe Party Girl!
Canary Wharf - E14 (London), Limehouse - E14 (London), Canning Town - E16 (London)
07584802281
BUSTY, BIG BOOTY BRAZILIAN PARTY GIRL
Poplar - E14 (London), Limehouse - E14 (London), Liverpool Street (London)
07745294009
Professional Masseuse - Independent - OnlyFans Model
Anal Queen Carol Ig11 - 26
Limehouse - E14 (London), Newham (London), Stratford - E15 (London)
07545800669
Limehouse - E14 (London), Canary Wharf - E14 (London), Stratford - E15 (London)
447933979067
HOT BRAZILIAN FULL SERVICE PARTYING ALL NIGHT LONG
Popular hooker searches
Do you want to have the most amazing night of your life fucking hard the wet pussy of an ebony hooker in E14? Are you ready to enjoy sex and pleasure with a blonde and busty call girl? Forget about spending the whole night in a crowded club just to get laid, forget about all the different dating apps full of tight girls who don't match the expectations. It's time to meet the sexiest Limehouse escorts and fulfill each and every one of your XXX fantasies like a blowjob with cum in the mouth or giving rimming. Tons of spicy women with huge boobs are waiting for your call to please you in every single way, to make you cum as many times as you want to, and to make all your erotic dreams come true like fuck on all fours. Be prepared for the most exciting adventure with Kommons, a paradise of prostitutes ready to have fun.
Have sex with the most insanely with a hot Limehouse escort
Do you want to meet a MILF with a big ass who knows absolutely everything about sex and wants to ride you until you cum inside their pussy? Are you willing to fuck a naive young girl who has a hunger of adventure and wants to discover new limits of desire with your hard dick? Latin girls make you horny and you want to get laid with a bombshell with a Latino accent with big tits? Or do you want to meet an elegant and naive Greek call girl who makes you fall in love with their kisses and their blowjobs? In Kommons you can find all kinds of escorts Limehouse, from skinny girls to BBW, from blondes to brunettes, from romantic ones to spicy chicks. This website will become your best ally to fulfill all your erotic fantasies and have the most intense night of your life in Limehouse. What are you waiting for fuck a beautiful whore with waxed pussy?
All you have to do is use the different filters on our website to select all your preferences and find your ideal lover to have anal sex until you cum over the ass of a beautiful hooker. Then, you just have to dive into our tons of whore profiles until you find the one you will fuck tonight. Having sex has never been so easy and simple and tonight you can prove it fucking a hot whore with a big pussy. Each profile has all the information you need to choose wisely, you can take a look at a whole book of spicy pictures of their boobs, read insanely hot descriptions, and check if your sexual fantasies are in her list of erotic services. You are just a few clicks away to have an amazing date with a Limehouse escort who is addicted to sucking dicks and will want to make all your wishes come true. You will not regret it!
Sex services of Limehouse escorts that you must try
How do you want to start your sex night? Are you willing to spend the evening with a nice lady who pampers you with an erotic massage on the most romantic date ever or do you prefer to have sex with a busty call girl with a beautiful face? You want it, you have it. Get ready to have your perfect night with an escort Limehouse.
CIM: imagine a gorgeous girl on her knees sucking your dick in the best blowjob ever, playing with her tongue, and making your legs shake. And now imagine you don't have to stop and you can come in her mouth seeing how she enjoys every drop. Now, stop imagining and start living it! Czech escorts love sucking dicks and drinking cum.
Gang bang: if you want to meet a girl who makes you and all of your friends happy, who is willing to give and receive pleasure in the most exciting party. A hot chick with big and hard tits who isn't afraid of getting wild and having more than one or two dicks just for her, you can find the perfect hooker for a gang bang here. British call girls are true experts on sex parties and love being the center of attention.
Erotic massage: maybe you have had a long and stressful day at work and you just want to relax a little bit with an erotic massage with a handjob. Light some candles, lay on a silky sheet, and put on some music while a hot lady pampers you. Spanish girls have magical hands and are total pros in erotic massages. With them, you will cum hard over their beautiful faces.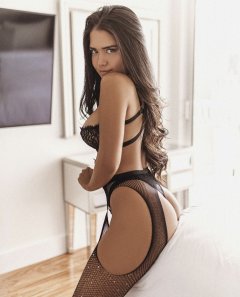 Natalia❤️‍🔥 Beautiful Girl ... - 22
Brazilian
Canary Wharf - E14 (London), Poplar - E14 (London), Limehouse - E14 (London)
07599478631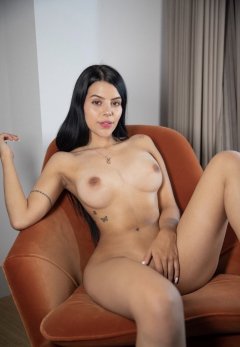 Daniela, Sweet Sexy Girl💗 - 23
Brazilian
Limehouse - E14 (London), Canary Wharf - E14 (London), Poplar - E14 (London)
07934226042
GFE, girlfriend treatment, Party all night
Limehouse - E14 (London), Canary Wharf - E14 (London), Stratford - E15 (London)
447523202459
NO RUSH HOT BRAZILIAN FULL SERVICE PARTYING ALL NIGHT LONG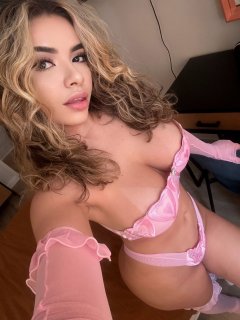 Luna ❤️ The Best Gfe - 22
Limehouse - E14 (London), Poplar - E14 (London), Canary Wharf - E14 (London)
07476405351
🔥Bruna Party Naughty 🍑 - 24
Whitechapel - E1 (London), City of London, Limehouse - E14 (London)
07591978091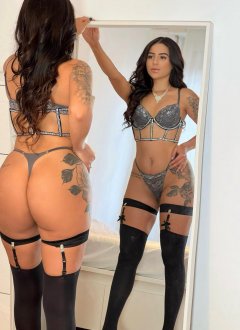 🍑Sabrina Brazilian No Rush🔥 - 24
Canary Wharf - E14 (London), Limehouse - E14 (London), Commercial Road - E1 (London)
07591978091